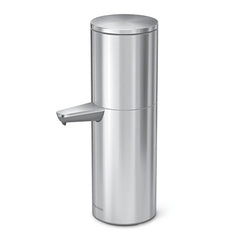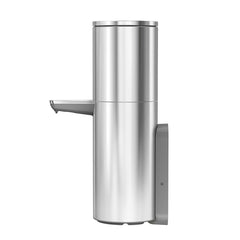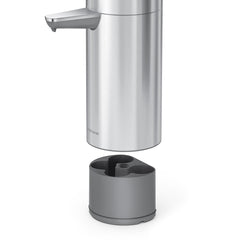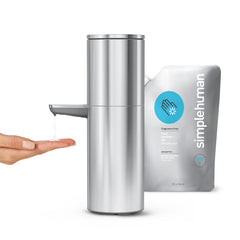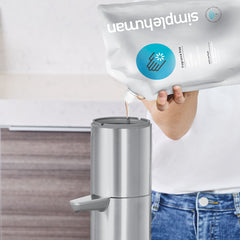 AR
view in your room
free shipping for members
45-day risk-free returns
question?
click to chat live
overview
Our touch-free sensor pump max is built for business, but is also perfect for busy households. It makes it easy for anyone to wash their hands using soap or sanitizer without leaving any germs behind for the next user – keeping them clean and safe. It has a clog-proof tubing pump that ensures a precise and consistent flow, and the silicone valve prevents messy drips. To control the amount of soap desired, you can position your hand up close to the sensor for a little soap and farther away for more. Its secure lid can only be opened to refill using the included tool, while the large opening makes refills fast and easy. It's powered by four D-cell batteries that can last up to a year. The sensor pump max comes with a 32 fl. oz. fragrance free hand sanitizer refill pouch and optional wall mount bracket (screws included) so you can mount it up and out of the way, and its elegant design enhances and elevates any surrounding. Use simplehuman soap or sanitizer for optimum pump performance.
specifications
material:
high-grade brushed stainless steel
power source:
4 D batteries
battery life:
up to 1 year
soap compatibility:
simplehuman liquid soap + liquid soap without exfoliants + hand sanitizer
what's in the box
sensor pump max
32 fl. oz. fragrance free hand sanitizer refill pouch
optional wall mount bracket with screws
pin tool
32 fl. oz.