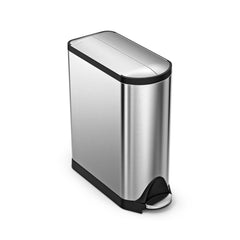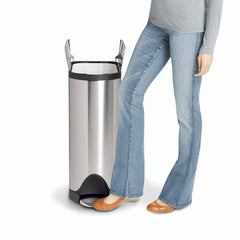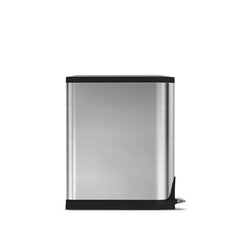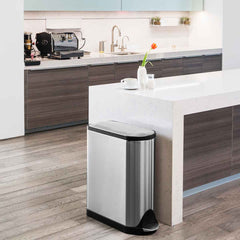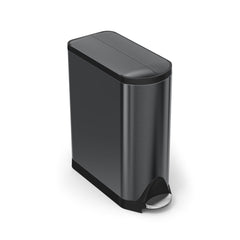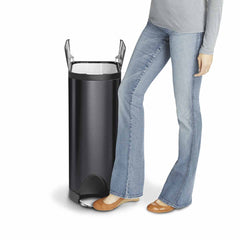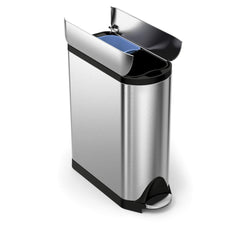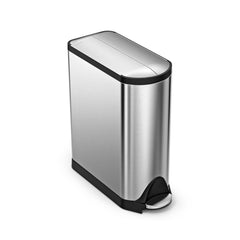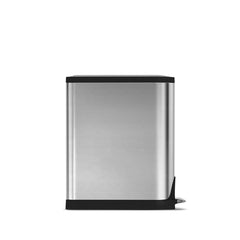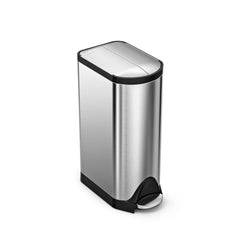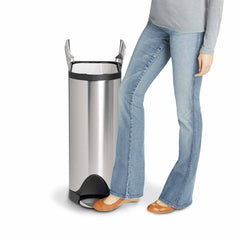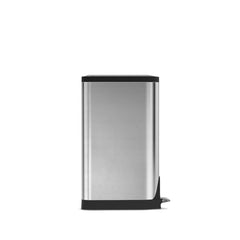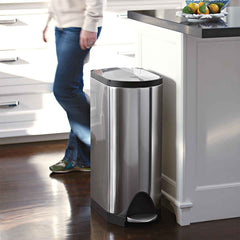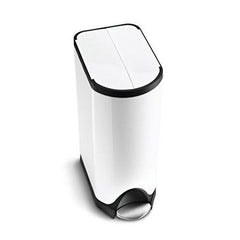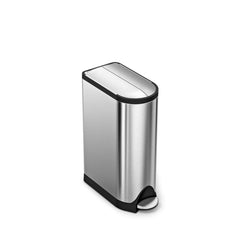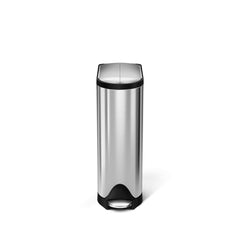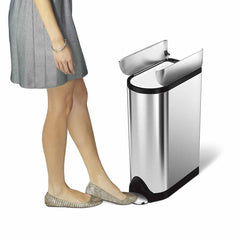 AR
view in your room
free shipping for members
45-day risk-free returns
question?
click to chat live
overview
An innovative butterfly lid design opens from the center for maximum clearance under low countertops. Slim, space-efficient shape makes the most of tight spaces. The strong steel pedal and patented lid shox technology ensure the can will function smoothly and quietly for years.
The can's stainless steel surface is protected by an invisible silver-ion coating that resists fingerprints and germs. 
Our Code K custom fit liner fits this can perfectly — no bunching or slipping for a cleaner trash experience.
specifications
material:
brushed stainless steel, 100% post consumer recycled plastic inner bucket
coating:
fingerprint-proof silver-ion
what's in the box
step can
liner trial pack
45L
clearance
30.5"H with lid open
40L recycler
clearance
30.5"H with lid open
30L
clearance
30.5"H with lid open
18L
clearance
24.6"H with lid open