product support
40L semi-round plastic sensor can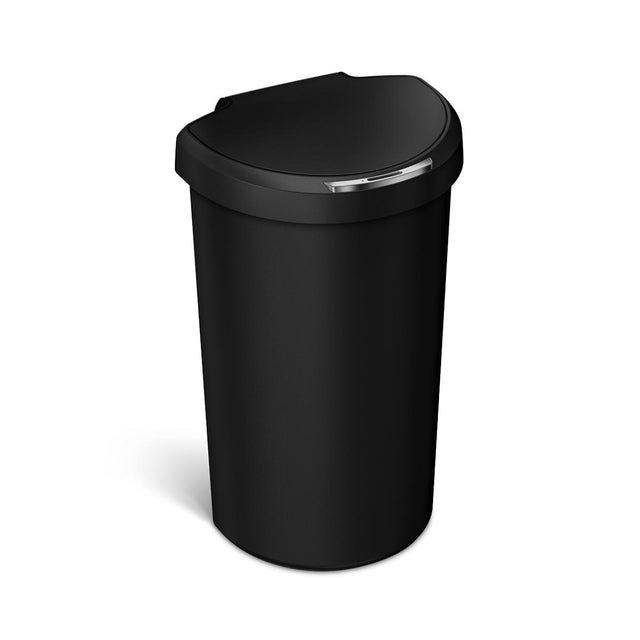 product support
40L semi-round plastic sensor can
troubleshooting
Sensor can lid is not opening, not closing fully, false triggering or you can hear the motor sound but nothing is happening.
Try resetting your sensor can:
1. Turn the power off by removing one battery.
2. Put your hand over the sensor for about one second until the LED light blinks once to indicate that the power and electronic memory are completely drained.
3. Turn the power back on by reinserting the battery removed.
4. The sensor can needs at least as few as five and as many as twenty cycles to get up to speed (you can consider the first 20 openings as the warm-up period).
5. Watch our video for how to reset your can.
Clean or brush the hinge area and between the back of the lid and hinge.
Sensor is dirty, obstructed or can needs new batteries.
1. Turn off the unit by taking out the batteries.
2. Use a microfiber cloth to clean the sensor.
3. Make sure nothing is blocking the sensor.
4. Insert new AA batteries.
1. Check if battery orientation is correct.
2. Try brand-new AA batteries.
Lid stays open with blue LED on.
Sensor needs to be cleaned or reset.
1. Turn off the unit by taking out the batteries.
2. Use microfiber cloth to clean the sensor.
3. Insert batteries.
4. Check whether LED is solid blue when nobody is in front of the can.
How to clean stainless steel trash cans.
Clean stainless steel weekly with a soft cloth, warm water and a mild detergent. DO NOT use steel wool, stainless steel polisher, bleach, salts or acids as these will damage the product. Or use our microfiber mitt, which just uses water on one side to wash and the other dry side to wipe and polish.

Our stickers should not leave residue, but if this happens, remove using adhesive removers such as "Goo-Gone®", "Un-du®" or "De-solv-it®". Be sure to rinse the area with water and dry with a soft cloth.
replacement parts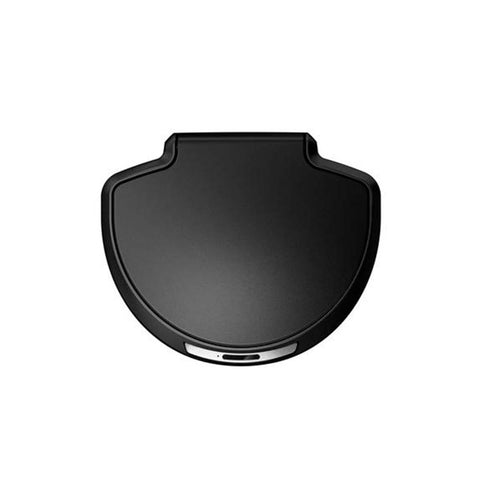 lid and motor unit
PD6160
$49.99
instruction sheet
instruction sheet
Download the instruction sheet for your 40L semi-round plastic sensor can.
Download
contact us
chat with us
start chat (8am - 5pm PST)